Our studs are available to selected queens. Queens must be Fiv/felv tested required prior to visiting.

Please contact us if you are interested in using our stud services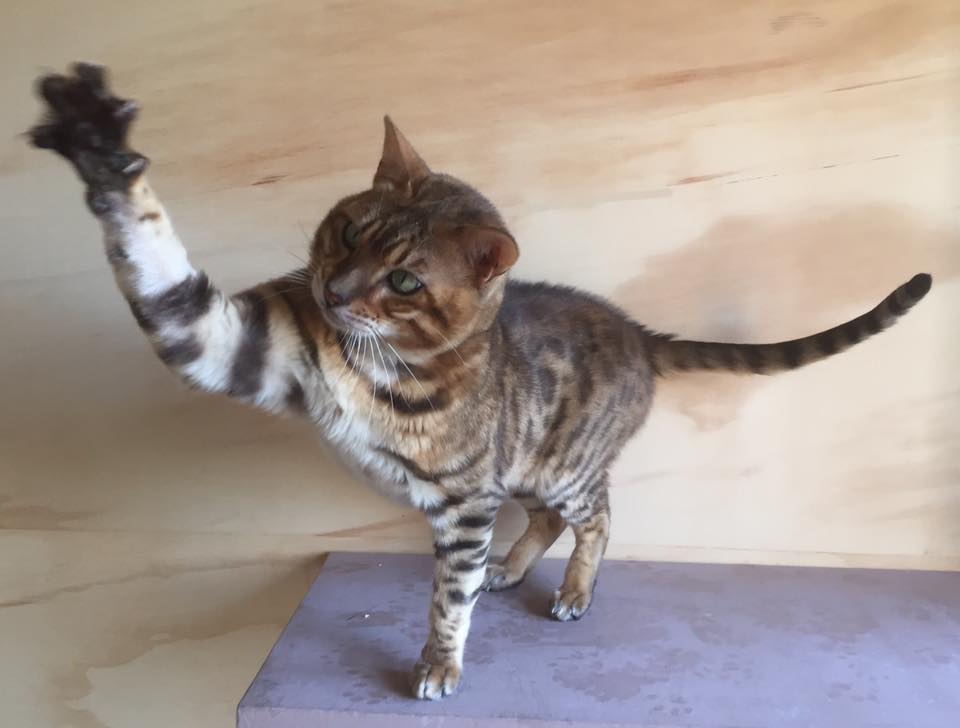 Champion Zawadi Alfa


Brown Spotted
Well socialised, strong but gentle boy. This calm and

intelligent cat has a sparkling coat of varying browns in a

well-defined pattern, with a velvet texture. His body is

muscular and athletic. He is playful, vocal and inquisitive.

Queens must be tested negative for FeLV & FIV within 24

hours of the visit and on the G.C.C.F. active register
Sire: Zawadi Spatial Dendrite

Dam: Zawadi Pixi
Tests:
FiV/FeLV - negative
Pyruvate Kinase Deficiency (PK Def) - normal
Blood Type
Type A or AB (Does not carry b)
Bengal PRA - carrier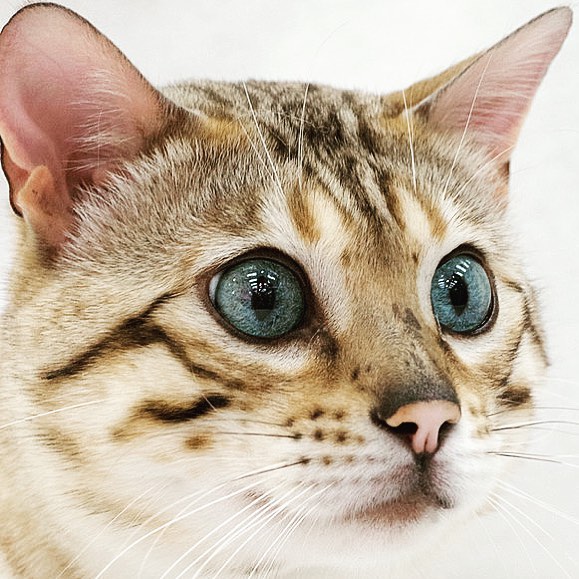 Champion Spotticatz Scaramouche


Blue Eyed Snow Spotted Bengal
A stunning boy with fantastic bright blue eyes and beautiful

rosettes from a pedigree of champion winning lines. He

has a lovely gentle temperament and great type.

Sire: Spotticatz Barnaby
Dam: Spotticatz Circle Offire
Tests:
FiV/FeLV - negative
Pyruvate kinasedeficiency (PK Def) - normal
Blood Type
Type A or AB (Carrier of b unusual genotype)Bengal PRA - normal