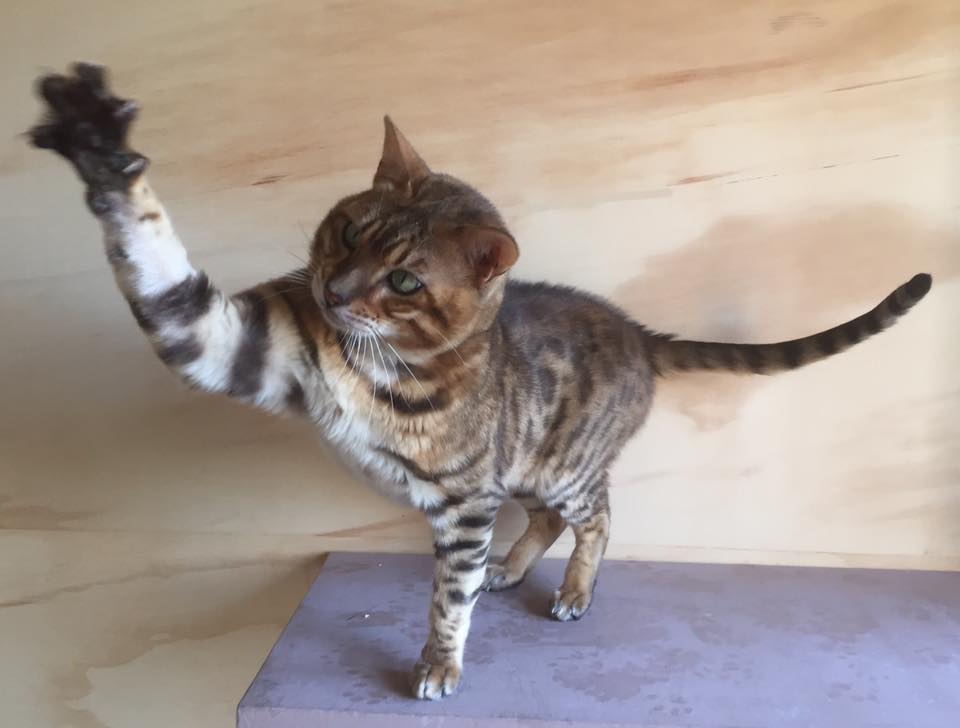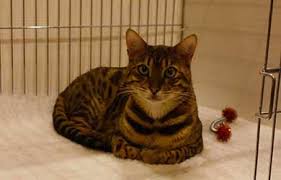 * * * Friendly Adult Neutered Male Available * * *
Champion Zawadi Alfa
Alfa is a brown spotted Bengal boy age 5. He has a fabulous pedigree.
Alfa is a good sized boy with a strong build and a well proportioned body. He is quite dark in shade but has good contrast between his pale background and dark brown/black outlined rosetted spots.
He has a mixture of doughnut and arrowhead shaped markings. His eyes are a vibrant green in colour with strong black eyeliner.
He is a great character very sweet and mild mannered. He loves attention. He would suit a family with older children and no other cats.
He has never been outside so an indoor only home would be best a secure cat proof garden or run would be ideal.
Alfa has been vaccinated & neutered and is available as a very special indoor only pet.
He will be available in approx.. 6 weeks (end of June 19)
Please contact us if you are interested in Alfa
Ann: 01980620807 email: nevaehbengals@hotmail.co.uk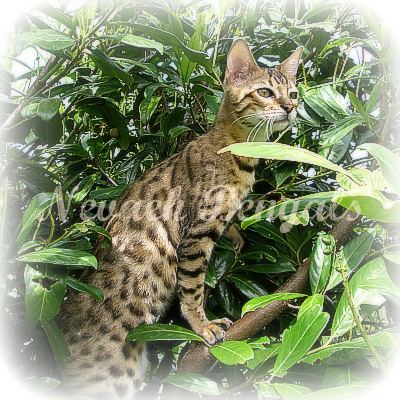 Page last updated: 10 June 2019
If you would like to contact us please
Tel: 01980 620 807 at home or if no answer
from the landline please try my mobile 07500 661338
You are most welcome to email us

We hope you enjoy your visit, please call again soon.....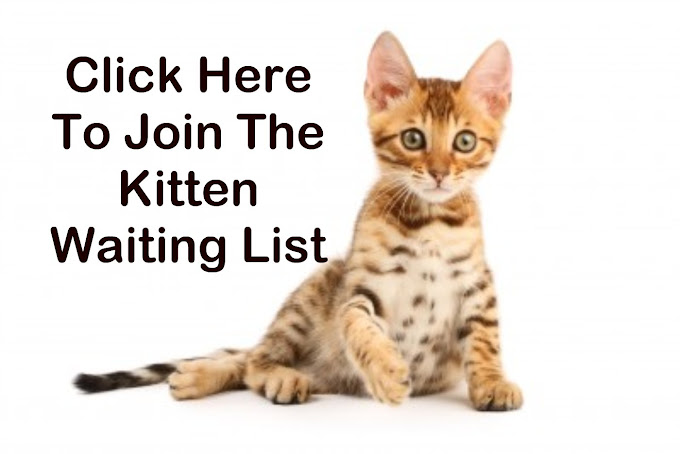 If you are interested in buying one of our kittens please
Contact Us