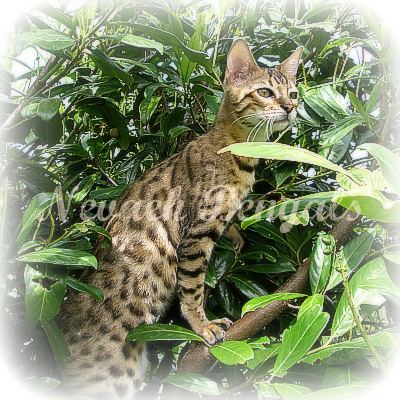 ****NEWS FLASH ****
Bengal Cat Association established 2016
We would like to invite all those with an interest in Bengals to become members of a new club for the breed, The Bengal Cat Association.
Bengals are currently represented by only one club in the UK - this will be the second. (We used to have 4).
Whilst we recognise and appreciate the immense support given over the years by the other club/s and have no wish to diminish their involvement with the breed or their memberships in any way, we feel the time is right that our breed should have another club.
The Club held it's inaugural meeting 1st May 2016 and sent the application for Pre-Affiliation Registration to the GCCF.
If you would be interested in joining the new Breed Club feel free to contact the club for a membership application form.
These are also available online too. The Bengal Cat Association Membership Form
The Club has a Facebook page - The Bengal Cat Association you can also check out The Bengal Cat Association Website.
Emma, Elena O'Neill & Ann Finch
Salisbury ~ Wiltshire ~ UK
Bengal cat breeders registered with the G.C.C.F.
Bengal kittens for sale with outstanding temperaments
We are proud to have NO Silver Bengals in our line.
Our pedigree Bengal kittens for sale are bred from stunning brown spotted Bengal cats with glitter and rosettes. Bengal Cat breeding has become a real passion for us. All of our kittens are reared in the house. Please feel free to email or phone us for details should you be looking to buy a special Bengal kitten this year. Both the Nevaeh & Leopardstar prefix's are registered with The Governing Council of the Cat Fancy and we adhere to the G.C.C.F. code of ethics.
If you would like to contact us please
Tel: 01980 620 807 at home or if no answer
from the landline please try my mobile 07500 661338
You are most welcome to email us

We hope you enjoy your visit, please call again soon.....
Emma, Elena and Ann
We are situated close to Salisbury, Wiltshire only 5 minutes from the A303, within easy reach of Dorset, Hampshire, Somerset, Gloucestershire, Oxfordshire, Berkshire and The South West. London is 1 ½ hours and The Midlands (Birmingham) is approx. 2 hours. We are 1hr 20min from London Heathrow.
We are also only 3 miles from the famous landmark Stonehenge so you could combine a visit.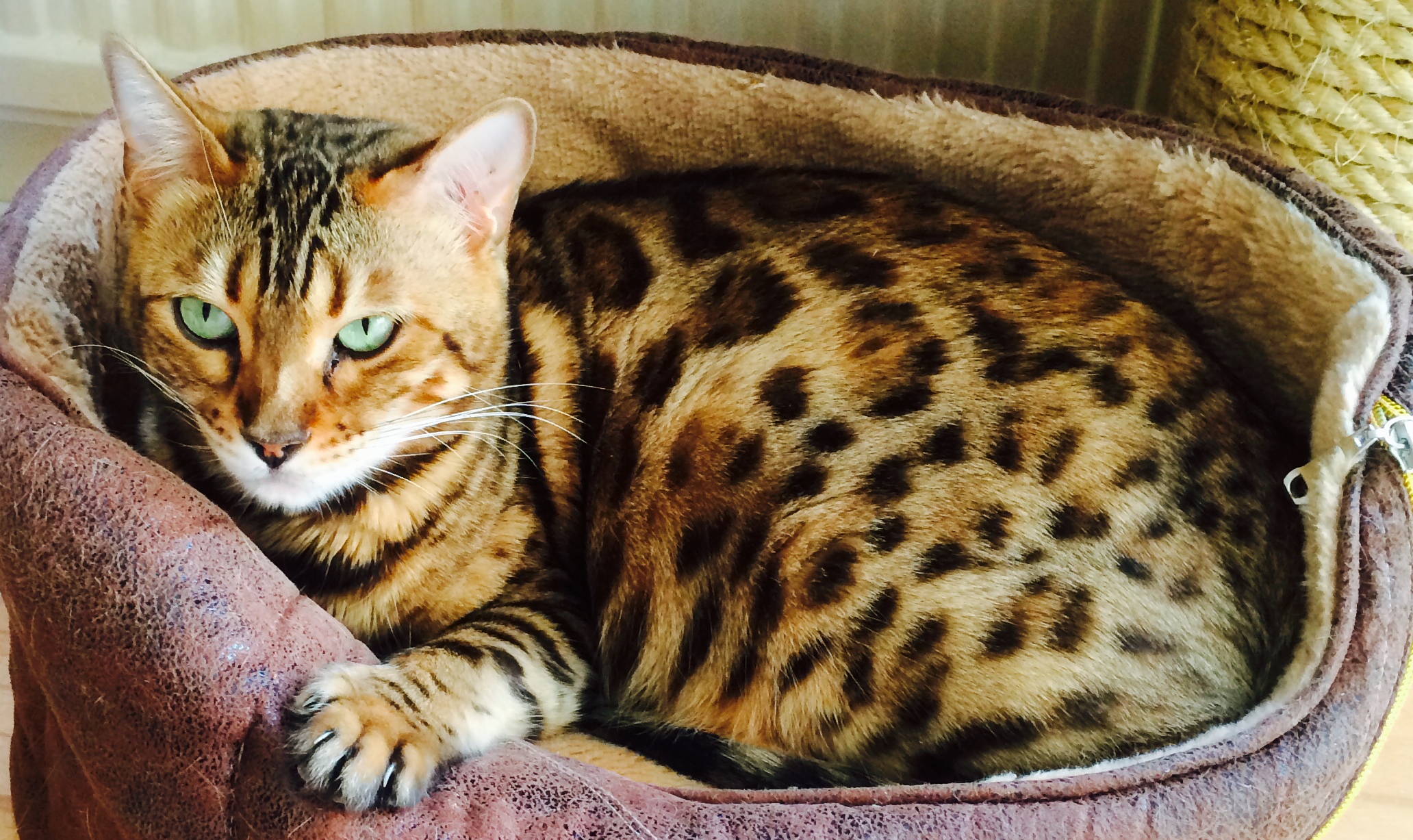 Page last updated: 8 May 2016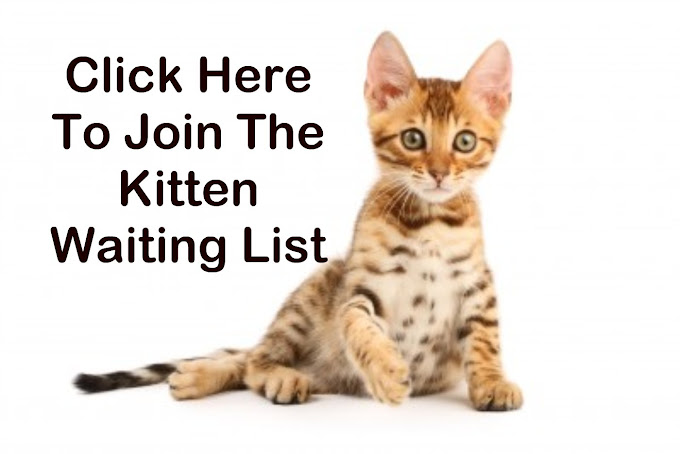 Bengal Kittens for sale from Nevaeh Bengals

We are Bengal cat breeders in the South of England.
We are pleased to announce that both our queen Champion Everso-Pretty is normal for Pyruvate kinasedeficiency (PK Def) and we only use negative studs. This means that there is no chance any of kittens will have this condition.
* * * * * * ** * * * * * * * * * * * * * * * * *