We have negotiated a 10% discount on ALL cat trees from Cat Tree UK using the discount code Nevaeh10 Please feel free to use this code too.

Page last updated: 18 August 2017


Litter Two - D.O.B. 29/05/17. All boys, 4 Brown spotted, 1 Blue Eyed Snow Spotted
If you are interested in owning a Nevaeh / Leopardstar Bengal kitten please contact Ann 01980 620 807 to arrange a visit to reserve a Bengal kitten. These kittens will be ready to leave at the end of August.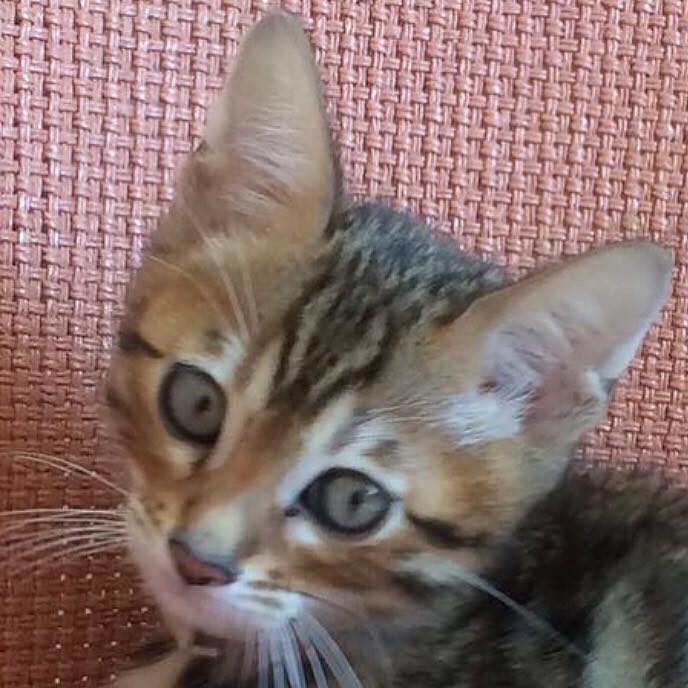 Leopardstar UtterlyMagical

Male Available - (White Collar)
**********************************************************************************************************************************************

Retired Queen Available
We have decided to retire our gorgeous girl Trix from breeding.
As a breeder it's not possible to neuter and keep all of our cats and it wouldn't be fair for them as we want them to go to a forever homes where they will be pampered and spoilt for the rest of their lives.

Trix is a pedigree Brown Spotted Bengal with a stunning white tummy registered with GCCF, she is up to date with her vaccinations, she has been regularly treated with flea and worm treatment and is scratch post and litter trained.

She is extremely affectionate, she loves attention and purrs lots too, she particularly like men, she doesn't like other adult cats but could go with one of her kittens.
She is super friendly with people, although we would prefer no very young children.

Trix has always been a house cat, so we would also like her to stay this way due to the way she can be with other cats we don't feel it would be fair for her to leave us to go somewhere which will go against this as we want to ensure we do everything to protect our babies.

If you feel you can give Trix a loving home please get in touch.
If you would like to purchase one of our pedigree Bengal kittens, please first read our Prospective Buyers Page, then contact us to arrange a visit. (Free kitten cuddle included). Our Bengal kittens are ready to leave at 13 weeks old.
At the age of 13 weeks (having been neutered, received vaccinations against Flu and Enteritis, a micro-chip, a preventative worm and flea treatment, insured for 4 weeks) our Bengal Kittens for sale are ready to leave us for their new homes with a free Bengal kitten pack.

All our Bengal Kittens are registered with The G.C.C.F. you will receive a signed 5 generation pedigree when you take your Bengal kitten home. Our Bengal kittens are socialised with our family and friends.
We do not allow our Bengal kittens to leave early or without vaccinations and we reserve the right to delay the day of a kittens re-homing if we are not happy for the kitten to leave our care at that time.
All kittens sold as pets will be neutered.
Pet prices start at £700 please inquire for prices.
Each kitten is priced individually according to type, coat pattern, rosettes and spots.

Breeder/show kittens are priced according to how close they are to the Bengal breed standard.

A Non-refundable deposit (of half the price of your kitten) reserves the pet kitten of your choice.

Breeding prices start at £1200 please inquire for prices.

£600 Non-refundable deposit reserves the breeding kitten of your choice.
We are situated close to Salisbury, Wiltshire only 5 minutes from the A303, within easy reach of Dorset, Hampshire, Somerset, Gloucestershire, Oxfordshire, Berkshire and The South West. London is 1 ½ hours and The Midlands (Birmingham) is approx. 2 hours. We are 1 hr 20 min. from London Heathrow airport.
Nevaeh Bengals are Bengal cat breeders based in Wiltshire with Bengal kittens for sale & Bengal cats for sale a few times a year.
If you would like to contact us please
Tel: 01980620807 at home or mobile 07500661338
You are most welcome to email us

Recommended items for your new kitten
If you are interested in buying one of our kittens please contact us
* * * * * * * * * * * * * * * * * * * * * * * * * * * * *